BEST WordPress Built In options for Online Publishers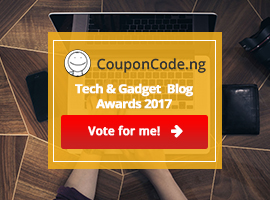 WordPress is a free open-source Content Management System tool used for blogging. WordPress is based on PHP and MySQL platform. WordPress is a great, flexible, most popular and easy-to-use blogging and publishing system running on web hosting services.
WordPress significantly focuses on ease, elegance, speed and user-friendly standards to provide the best to its users. It is considered one of the most popular and easiest tool used to create, maintain and customize your websites and blogs, as an online publisher.
WordPress comprise of ample of plug-ins and widgets to enhance and customizeyour blogging system. The only limitation in customizing your blog or website while using WordPress is the limitation of your imagination. WordPress is used by over millions of different websites all over the web world. People get service like PSD to WordPress.
The WordPress latest version 3.5.2 contains some of the magnificent built-in features that have encouraged the users to open up their wider imagination and enjoy the classy yet uniqueness look-and-feel of the upgraded WordPress. The WordPress contains these astonishing features.
Stylize Your Content
You don't need to publish same old boring content with boring themes on your websites or blogs anymore. WordPress has taken care of it by giving the option of theme customizer. WordPress offers numerous gorgeous styles and themes to customize and stylize your content in a beautiful yet elegantly appealing manner. The theme customizer allows you to customize your themes' and contents' title, taglines, colors, images, navigation etc.
Page Breaker
Now you don't need to use difficult coded navigation just to break your content apart. You can now use page breaker in WordPress to allow your huge content to break apart and navigate to next page simply and with ease. All you need to do is use a command in your html editor i.e. or use the following option.
Now adding a video to your blog or website is not that difficult. With WordPress' latest option all you need to do is provide the YouTube URL of the video into the URL bar in options and the video is simply added with your content into the published blog. You can also edit the video's width and height appearance.
Search Engine Settings
When you are developing an awesome blog or website by using WordPress then why wouldn't you want the search engines to index all your content? When your blog and website is ready-to-go then use the search engine allowing option in privacy to let the search engine enter your website into its search content.
This option needs to be used carefully and it is recommended that if you want to hide some content use the external widgets.
Embedded Tweets
Why keep away your tweets away from your blogs and website. Now you can embed all your tweets into your blogs and websites by simply providing just the URL of the tweet same like embedding the videos simply. And you can then set the alignment for the tweet as well.
Now with these and numerous other options you can use WordPress in more advance manner and enjoy the facilities of WordPress with ease and friendliness, without getting into the hectic and difficult codes.
Bio author:-  David  Rice is a content writer working and writing content for codemywp a reputed PSD to WordPress Conversion service provider in the Industry. We are delivering our high end service to customers for a long time and ensure affordability. With our service, we guarantee our clients get a better web presence and improve brand image.