Practical Ways to Increase your Computer Screen Display Quality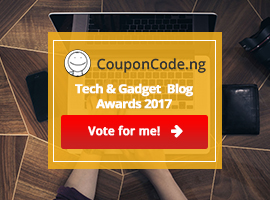 To have a clean & sharp look, best display quality and best resolution on your computer is just like a child's play even no-computer-guru can achieve this, generally, because many advanced system of today comes with the best graphic card that output best display quality. However, there are many factors that can hinder your computer display quality and these factors might result to rough output display, jittery video or low display quality, all these computer display problems can be upsetting sometimes especially when Game or high resolution application want to start, then you'll hate your computer at every that moment.
Causes of Computer Display Problems
The way your computer look can be influenced by several factors these are outlined below
Windows configuration
Monitor settings
Video Card & video driver
How you use your computer
How You Can Effectively Increase the Display Quality of Your Computer
If you are experiencing irregular or reduced visual performance on your computer and you want to improve your computer output display quality, try one or more of the following tips explain below.
Moderate Your Monitor Resolution
Very high resolutions settings require a lot of system resources in other for the computer to display properly, this cause computers with low system resources to look ugly when set to high resolution.  If you'd always experience issues at high resolutions, you can try lowering the resolution display of your monitor until you no longer encounter such problem.
To adjust your display resolution settings

Go to control panel
Appearance and personalization
Click on display
In the left pane, click Adjust resolution.
In the Resolution list, click the resolution you want,
and then click Apply
Windows always chose the best display setting including resolution based on the type of monitor you're using, LCD or CRT, if you want to adjust your display settings or you want to change the settings to default. To ensure that your monitor is calibrated correctly, check the instructions that came with your monitor. To learn how to configure Windows display settings, see the following recommendation.
Go to display setting in control panel
Open screen resolution
Click the drop-down list next to Resolution. Check for the resolution marked (recommended).
This is your LCD monitor's native resolution—usually the highest resolution your monitor can support. (. (CRT monitors don't have a native resolution.)
Upgrade Your Video Card & Video Driver
A video card or video controller is a hardware that converts electronic info into animation, text, video and images before they are display on the computer screen, it's a very important hardware because I t play the role of displaying graphic, the higher the memory of your video card the better the quality of your display output, if your computer display performance isn't as great as you want, then consider changing or upgrading your video card. However, sometimes usually after updating or changing your windows operating system, some drivers usually lost during the process and video driver happens to be one of those drivers and this may cause your computer to have a dirty look after new windows is installed, you can read how to install missing drivers on your computer here.
Stop running too many Graphic-resolute Programs
There are some graphic-stubborn programs such as games applications, video editing software or features like high-definition television and online streaming, all these programs use lot of display system resources, therefore, running too many of them time and again puts damage-trauma to your display quality and on system resources and this might disgrace your computer display by making your video output appear jittery or broken.
Off Automatic Resizing for Programs that aren't designed for high – DPI display
If you have your DPI ( dot per inch) settings higher than 96 and you are running Aero Desktop experience, the text and other items on your monitor screen might look fuzzy and unclear in some programs that aren't designed for high-dpi display, you can avoid this problem by following the following steps.
To make text and on-screen items clearer in programs that aren't designed for high DPI
Go to control panel
Appearance and personalization
Click on display
In the left pane, click set custom  text size (DPI)
In the custom DPI settings dialog box, select the use window XP style DPI scaling check box.
Click ok.
Like I already say, different monitor have different display settings and these settings in one way or the other affect how you computer look, good news is that windows always choose the best display setting by default, this means that you may not need to tweak any settings unless you're experiencing weird and uncommon low quality display, got more tips about how to improve display setting on computer, feel free to let me know in the comment box below.