List of Best 5 Question and Answer websites To Answer Your Burning Questions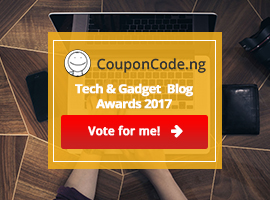 If you are used to google ,other search engines and the internet at large,you will agree with me that there is virtually no thing/question you seek answers to that you wont find .But often at times,we find ourself in a situation where obtaining answers/solution to certain questions and problem become a nightmare and there need a custom knowledge or the help of a local experts.
Luckily,there are question and answers websites on the internet where you can get specific solution to your questions ,queries and searches on any subject.These sites  popularly referred to as Question  and Answer websites not only collects people views and reviews regarding a particular topic but also help in finding an expert in a that field.
yo may also read
Top 5 SEO Forum To Broaden Your SEO Knowledge and Ask SEO Related questions
list of Active Facebook Groups For Blog Promotion
These  Question  and Answer websites can especially be a good source of traffic  and  backlinks to your blog/website  if you are a blogger
The following is a list  of popular,well known and best Question  and Answer websites that will meet your burning needs.
Yahoo Answer
Yahoo  answer is probably the best and most used question and answer website.yahoo answer is a free  community-driven question-and-answer (Q&A) site  with millions of  daily users.It allows users to submit question in any category to be answered by others and also also answer questions submitted by others.Available in 12 languages and encourages users to do more by attaching points to every questions answered and voted by other users.
WikiAnswer is the second  most most used Question  and Answer website with a huge data base of questions and answers.Yahoo answers allows users to post and edit questions and answers,it also allows editing of all the  questions that have an answer to be edited and improved  upon over time.Questions and answers are based on  over  5000 categories and sub categories of answered and unanswered questions for easy reference and navigation.
Askmefast.com allows a user to search for a question and answer on a topic of their choice. The user can answer questions and build their reputation with the online askmefast.com community.Whether you have a question you just need an answer for now, or you're full of knowledge and wish to help people – Askmefast.com is a community of information that is always open to you.
JustAnswer is the largest website where people get answers from Doctors, Lawyers, Mechanics or one of thousands of other Experts one-on-one.If you're an Expert in your field and you want to share your knowledge with others, then justanswer is the best place for you to show off your expertise
Quora
Quora is a question-and-answer website created, edited and organized by its community of users. The company was founded in June 2009, and the website was made available to the public on June 21, 2010.QUORA provides answers to any questions you might want to ask on any category or topic.It sis for sure one of the best place to get your question and doubt cleared by experts from various categories.
The above listed question and answer website are the top known questions and answers website.There are still lots of them.You  can drop your favorite question and answer website as a comment for others to benefit from them.
NOTE
If you are a blogger,you can harness the power of these question and answer websites to increase traffic and build some decent backlinks to your blog