Know Your Blogging Rights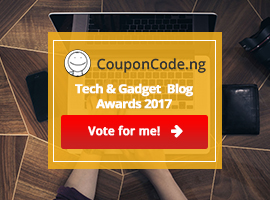 There are some people who religiously keep a diary. Technology developed this practice into something new. While a diary is a private property, blogging is done online wherein it is available for other internet users to read. There are different reasons why people blog but they all agree in one thing – blogging is fun!
Express Yourself
Just like a diary, a blog may be used to express one's self. The blogger may write about anything and everything. They can write about their day, some important events in their life, how they feel about a specific event, issue, or experience. It works just like a digital freedom wall. However, just like any other rights, it come hand-in-hand with responsibility. Bloggers should be careful about what they are posting on their blogs especially divulging too much private information on the internet.
Teach
Crafty people and experts in different fields may use their blogs to teach other internet users, give them project ides, or share their expertise. It is a very generous purpose for blogging and a lot of people use these blogs as references and sources of ideas. These blogs are the reason why there aren't many tasks that is too hard to do. With a lot of instructional blogs and even instructional videos posted by experts, one can always find a digital manual that will help him or her perform a particular task
For small business owners, they may teach their customers how to troubleshoot and do some minor repairs so that they will not have to call and wait for technical support team to come and fix it for them.
Review
Some people use their blogs to tell other internet users about a product or service that they have tried, a book that they have read, a movie or a television show that they watched, or a place that they visited. This is one sort of promotion or advertising using their blogs. These people may or not be paid to do it. More often, people who have followers who actually know them will be able to identify whether the blogger's opinion is to be trusted or not.
Small business owners can use blogs for telling people more about their company, products, and services. They can also use their blogs for updates, promotional activities, and special offers for internet users. These blogs may also be a form of communication between the small business owners and the customers through the use of comments and chat boxes.
Help
Some people who had negative experiences such as diseases, bullying, addiction, phobia, and heartbreak, blog to let their feelings out, tell other internet users about it, and share some tips and pieces of advice on how to overcome such undesirable events. They may talk about what made them decide and what enabled them to go on with life. Bloggers may also share the lessons that they learned in the ordeal that may give internet users who are in a similar situation something to look at as the brighter side of things.
Small business owners may use blogs for their products and services FAQs and to tackle different issues that most customers ask assistance or information about.
Showcase
Instead of a website, some people use blogs to showcase their work. Job hunters usually use it as an online portfolio. This mostly applies to writers, graphic designers, teachers, curriculum designers, and news correspondents. The comments posted on the contents and the traffic generated by the blog may also be factors that can catch the attention of employers.
Small business owners can blog about their products and services.
Blogging is a versatile hobby. One thing for sure is that small business owners can use this activity to their advantage.