List of Active Linkedin Groups For bloggers and Blog Promotion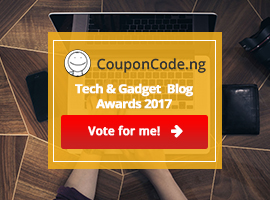 If you are a blogger,missing out of the great traffic pulling power of top social media sites,then you are probably missing a whole lots..These social media like facebook,twitter,linkedin etc have the potential of dramatically increasing traffic to your blog over a period of time and also can get you quality backlink.
Just like Facebook groups,LinkedIn Groups are a great place for  bloggers ,seo experts to gain blog through thn or increase their blog traffic and get quality backlinks.With hundreds of linkedin groups for bloggers out there,getting some decent traffic to your blog to boost your blog traffic.
Today we're going to look at over 5 to 10 linkedin  groups for bloggers.If you are a blogger,the  linkedin groups listed here if well harnessed will boast your blog traffic in days.Find below list of active linkedin  groups for bloggers
Founded in 2008, this group has grown to over 12,733  members, making it one of the largest groups for WordPress blogger and wordpress experts. WordPress experts as the name suggests is associated with mainly wordpress experts and wordpress bloggers and focuses on questions and answers as it relates to the popular wordpress blogging platform
At almost 4000 members ,this group has is the best meeting place for all bloggers on linkden and beyond.With a subgroup of six,this group is a  A place to network, discuss, share about your blogger's experience. Join the group, share the fun, success and failures that make a blogger's life.
The Blog Zone – A community for bloggers
Created in 2009,the blog zone is mainly networking group for bloggers where bloggers can ask questions and proffer solution to question and also post personal links for blog promotion and ultimately traffic.The Blog Zone is a community for those with blogs that wish to collaborate with fellow bloggers to:
• Identify and report potential copyright infringement and plagiarism offenders
• Learn proper steps to handle it when it happens
• Drive traffic to their blog using Social Media & SEO
• Cross promote one another's blog through "proper" sharing of content and credit
• Identify and report new blog software, templates and widgets
• Stimulate discussions of interest to bloggers
• Provide tips and pointers to new bloggers
With a member base of over 100,this group is specifically a  conference for the collection of bloggers who write on money issues ,business and finance.
For those seeking seo knowledge,seo experts,this almost 2000 member group is a must join.Members of this group are engaged posting  review, SEO News, SEO Updates, SEO Jobs and anything related to SEO.
This group is one common platform where we can post our blog which can be read by all the group members. This group also welcome the people who are thinking to start blogging, they can pull out some great ideas to start up their own blog.
Five Star Blogger is a blog networking group for full time and aspiring professional bloggers. Blogging tools, tips, technology and best practice ideas are the main focus. Share your own successes, blogging related articles and ask for guidance from your peers and the moderators.
This is a perfect group for the bloggers on Green, Sustainability and Social Responsibility. For those who promote a greener way of living and making business – A green group to network, discuss, share about your blogger's experience. Join the group, share the fun, success and failures that make a blogger's life !
John Chow – Blogger And All Round Good Guy
I guess this group needs not to be introduced.If you are a fan or a follower of John Chow,or maybe you are a newbie blogger passionate to suceed and make money online,then waste no time to join this group.
I guess you know Darren Rowse of problogger,whatever your response is,i advise you opt in to this group to learn and ask question from other probloggers.Note: this isn't a 'problogger.net' group – but rather one for those who consider themselves to be (or who are becoming) Pro Bloggers.
These are some of the groups i belong,and where i share my latest post for traffic.The list is almost endless,but  i left some out of the list because i want to make this post as short as possible.
These linkedin groups gets you the much needed traffic and blog exposure.
You can leave a comment containing other groups url or  your own group url if you own or belongs to a group not included here.
Share this with your friends on social media. I'm sure they'll like to know about these linkedin group for bloggers. Use the sharing links below