Computer Efficiency Tools that Save You Loads of Deskwork Time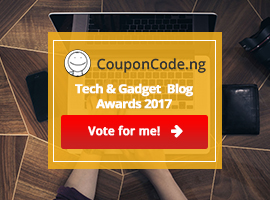 Professionals will always be spending a lot of time doing deskwork online in the process of conducting business, accomplishing paperwork, managing correspondence, doing research and performing analytics and the like. Regardless if you're a workstation-detailed office employee, a traveling agent, or a telecommuting freelancer, working with computers of any sort like desktops, laptops or mobile devices like smartphones, phablets and tablets — you will be devoting unimaginable amounts of time just to make the grade and be efficient. There will be times that you might feel that there just isn't enough time for you to do everything that you need to do.
More with less
No matter how efficient you try to be, you likewise feel that a little more than what you could currently do would be the best and ideal. In other words, you would want to be able to accomplish more with less time. A strong broadband connection, the right computer upgrade to a more powerful processor, and an efficient VoIP to be found in your office's business phone system (learn more) are crucial initial steps you could recommend. Once these are in place however, the succeeding steps need to be personally done by you by teaching yourself the required computer savvy. If you're familiar with Google Chrome, you could do so with Chrome Extensions to power your Gmail/Google Apps.
Make everything fast and easy online
The first trick in the book that every web surfer must know deals with how you could remain focused no matter the huge amount of distractions you encounter while online. Once you master that kind of focus, you could eventually manage to become more efficient especially when you try exploring the following helpful tools:
AdBlock/AdBlock Plus. Online ads, pop-ups and all sorts of banner ads are the biggest visual distractions that grab too much attention from users surfing the web for info and other more useful things to be found there. First of all, these ads are designed to be so; to distract you to get your attention and perhaps sway you into considering a purchase —- even while you're neck-deep with work. You could enable these extensions to avoid seeing these ads.
Clearly. T his extension tool take away the clutter strewn all around blogs, articles ad web pages to make reading all these easier for users. Once all textual content comes presented in their bare essential form, as typed out text, you could save the textual content to Evernote so you could read info anywhere.
Dashlane. Passwords that you create for various web logins tend to confuse you sooner or later especially when doing so many logins over time make you forget more than just passwords — even credit card info. Dashlane could help you deal with all this as a practical tool for saving/generating passwords, credit card info, and all other vital web info requirements you fail to remember.
Facebook Disconnect. This tool prevents Facebook from tracking every webpage you visit.
Grammarly Lite. Spelling, grammar and punctuation mishaps when writing emails and posts to social media could be prevented if you have this tool around especially if you're grammatically challenged.
HelloSign. This Gmail extension allows you to sign, date and add text to attached documents sent to you. No need to print, sign, scan and reattach a document. Just click "Sign" and send email right back in a huff.
Keyrocket. Keyboard shortcuts while you work that also provide helpful and noninvasive tips come with this tool. Enables you to learn about shortcuts without really trying.