4 Simple Seo Tips on getting the most of SEO value from your blog posts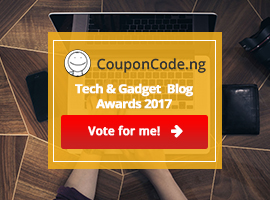 Without doubt, having a blog can greatly contribute to your overall SEO plan. Blog provides a great way to target keywords, which you did not or could not target on your website. Think of a blog as a 24 hour helper, who attracts visitors and hopefully, provides information to their questions. Main purpose of it, is of course, to make conversions. Therefore it is important to have a basic understanding of SEO to get the best out of the blog. Before you start your own blog, please read the following below. By reading what I suggested, you will achieve better results with your blog and you will be able to avoid some common mistakes.
Make a research on keywords
Before you start typing your blog posts, take a deep breath and think. Think about what are your targeted keywords. Identify possible keyword phrases which define your site or the product,services you are selling. Once you have those words you will have to check them. At this point, you will have to find out what your potential visitors are searching for, based on keywords you just extracted. There are numerous tools which allow you to see what people are searching for. I can recommend two which I use. These two are Google Adwords Keyword tool and Open Site Explorer. With the help of these tools, you will be able to see what search phrases people use. The trick here is not to aim for search phrases with highest traffic, but for the ones that have lower traffic. Reason for choosing lower traffic search phrases is simple. They are easier to rank for, therefor they will bring more visitors to your site with less effort, since you will rank higher in search result pages.
Title and headings – important factors for SEO
Google search engines use document content to determine what certain page is about. Imagine that you have a title "Post 44" and a heading that says "Superb! I got it!". It is hard to say this post is about some awesome new gadget you just got into your shop. If you cannot determine what this site is about, how can you expect that search engines will? Titles and headings must have a meaningful value. They have to include the keywords that we wish to target. Otherwise, chances for ranking good in search engine results pages are greatly decreased.
Use targeted keywords in your posts
Again. As for title and heading elements, it is important to have keywords we are targeting also in the post itself. There is no precise number of how many times should the keywords should be included. My advice is to include it once or twice in your post. Do not go overboard with keywords. Stuffing keywords might produce negative effect on SEO, as well as make content itself not worth reading.
Optimize with SEO plugin
To make optimization of the post easier, you can use one of many SEO plugins. Popular one for WordPress CMS is Yoast. Plugins help you with optimizing various HTML elements in order to achieve best on-page SEO possible.
There you go! Remember,  SEO is not all there is. You must always pay attention to  producing consistent, good content and should be looking to build quality, natural links back to your blog and specific blog posts.
What are your favorite SEO tips? Is there an SEO tip you've found valuable in your blogging? Please do share with us
Editor's Note :This is a quest post by a guest Author  who is an  SEO services provider.