How to Optimize The Chances of your videos ranking in Search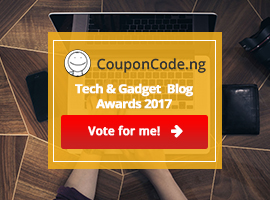 If you want to increase your video visibility on the internet, it takes a lot of efforts and search engine optimization schemes in order to prosper from this undertaking. However, using videos in order to promote your brand or business is an indispensible part of your marketing efforts as more people are using video as an effective tool in promoting their company and brand.
In the past years, video sharing had been gradually becoming popular in the virtual world of the internet. Users have been posting and sharing various videos to social networking sites such as Facebook, Twitter, Tumbler and just recently, Instagram.
Search engines use several factors that can help determine the location of videos on various sites. The title, ratings, description and number of views are some of the essentials that can help you find what you are searching on the net. You can make your own videos more searchable by using search engine optimization methods using these tips that will optimize your chance to make your videos rank high in search. If you are venturing into video marketing, here are ways to help you learn how to rank your video from the search engine:
Using appropriate title and video description
The title of your video and its description play important roles in making your video searchable. You must assure your viewers that the title of your video is related to the content. In order for your users to quickly find your video, use very simple keywords. You can also use other keywords that connote almost similar meaning with the title. Proper use of text fields can help optimize your videos appropriately and you can optimize your keyword search by using Keyword tools to find the most commonly searched terms related to your video. Likewise, you should be able to provide a concise description about your video because it will appear on the search that will give your viewers an idea what to expect upon watching it. Try to make the description enticing and make sure to include the keyword you are using for your video in order to optimize your video rank in search.
Encourage video rating
Creating an appealing and educational content for your video can guarantee that you get your viewer's attention. You can also provide options to share your video on a user's blogs, websites and social networking sites and allow ratings. Ratings are very important because it can add to significant number of views and can also affect search results. In creating a video remember to be responsible because good viewers always patronize good videos. Added links in the description of the video can also garner more viewers and can attract more users to your content. You can also focus some of the SEO on your YouTube profile which may include a URL.
Produce videos that are short and straight to the point
because people do not spend so much time watching a longer 30 minute video just presenting how to use the headset. A 3-5 minute video is ideal; make sure that you discuss your video with a prepared script to avoid mumbling and stumbling on words. Maximize your time and include uploading and downloading time to your production time. A quality and clean video gets much more attention than blurry, dark ones. To achieve additional ranking, always make your video public and allow comment to start making your site interactive to your viewers. The more enticing your video becomes the higher rating it will get.
Advertising your Video through guest posts
Writing is a form of promoting and advertising your video. Write any topic that is centered on your video and its content and make it available on a blog post and link the article to your video. You can also think of something to write as long as it has a good content and submit as a guest post to other networking sites. This is one way to make your video presence known and can help increase your viewership. Make a really good article content that is related to the subject of your video and always link or refer in your article your video in order to drive more traffic to it to rank high in search. Every producer of a video wants to achieve a Most Viewed, Most Discussed and Top Favorite Videos status. Guest posting is one effective way to make your video popular in the internet.
Choose a trendy topic for your video
It is essential to keep in mind that what you share on your video matters a lot to your viewers. One way of looking for the best subject or topic to discuss on your video is about the latest trend that would be relevant to your particular niche. This may be in the form of news or a discussion about the hottest and trendy topic related to your expertise. You can make your video more searchable as many people will start looking where to get more information about the latest issues within your niche. Google offers you a feature called Google Trends where you can search the latest topics about a particular subject that you are searching for.
Add social share buttons on your videos
One of the fastest and easiest ways of promoting your video and to make it highly searchable on the internet is to use the power of social media sharing. High rankings are achieved by sharing SEO optimized videos on various social websites. These social networking sites can help point to your video as long as your video is SEO friendly and easy to find. Adding a social media button on your videos, such as the "Like" for Facebook and "Tweet" for Twitter will make sharing of your videos easy and convenient to your viewers. As more people start to "like" or "tweet" about your videos you are getting the attention of the search engine.
This is one of the video marketing tricks that are being used by marketers in order to give their viewers the chance to take part in promoting their videos as simple as clicking on the social media buttons that are readily available on your videos.
What other SEO tactics do you use to rank videos on search results? Leave your thoughts in the comments below.
The guest post is done by Irina, a seo writer and blogger. She likes to cover seo news through online exposures She writes for: seo services.