How To Make Sure You Always Have Something To Write About On Your Blog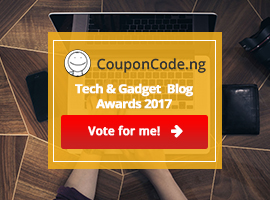 When it comes to building up traffic for your site, catching new readers through SEO is just half the battle. When they get to your site, they have to enjoy what they read and find it useful and relevant so that they keep coming back, and when they come back, there needs to be new content for them so they don't give up on you. Regular new content is also looked upon favourably by search engines, and of course, the more posts you have, the more pages there are to implement your keyword strategies and pull in backlinks. It is therefore important that you add new content to your blog regularly. How regularly may depend on what your blog is about, but whether it is daily or weekly, you need to be consistent and organised to succeed.
Why Regular Posting Can Be Harder Than It Seems
One of the biggest challenges, therefore, is always having ideas of things to write about. When you start out you may feel like you have hundreds of ideas, however you may find you burn through them all quite quickly and soon find yourself with a serious case of writer's block. Here are some approaches to help ensure you Do Not Run Short Fresh blog Topic To Write About On Your Blog.
Keep a Rolling List of Ideas
Inspiration can strike at any time, so whenever you come up with an idea, if you aren't going to write it immediately, you should add it to a list. Keeping your list in a note file on your phone can be a good way to add things on the fly when you are struck with an idea and you're out and about. Try and think of a few good, easy fall back ideas, for example lists you could make, so you have simple post concepts to work with if there is a posting day when you are short of time and can't spend ages researching and writing a long post. If you do an affiliate marketing site, a list of products to review can be a good equivalent to this.
Get Other People Involved
Whether it is actually getting other people to write some content for you (for example paid freelancers or guest bloggers), or simply fishing for ideas from other people, it is good to engage with others and find out what they would like to see on your blog. You can even, if your blog has a Twitter account, ask your followers for ideas of things they would like to see you talk about or questions they'd like you to answer.
Stay Up To Date with Current News
Even if your site isn't especially topical, you may find you come up with new ideas that link to stories in the news, or things in popular culture that are trending. Make sure you have your finger on the pulse when it comes to both news in the genre your blog operates in, and also the general 'zeitgeist', and you should find interesting and creative concepts come to you far more easily.
About the author: Contributor Adam Livermore is a search engine optimisation guru who works with all kinds of businesses and webmasters through his company consult3.co.uk. Improving your use of SEO technologies and techniques can translate to more traffic, more prospects and more sales, so it is something every business and website should treat as a priority!