Factors to Consider to Become Successful in Using Facebook for Marketing Success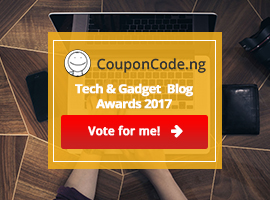 Many businesses have considered the social media particularly Facebook as an effective strategy in promoting their brand and in marketing their products. However, many fail in using it because they think that it is that easy. They have very high expectations that after they fail they don't believe in the power of social media anymore. Well, the reason for their failure could be the lack of ideas or creative ways on how to optimize it in marketing. So, if you are a small business owner, you better consider several factors to ensure that your time investment in social media will be worthwhile and productive. To help you out, below are some of these factors:
Start with a Concrete Plan
To ensure the success of using Facebook in small business marketing, you should start with a concrete plan. In this way, you can systematically implement it as you have a basis of what you are going to do. It should be clear to you if you are going to use Facebook just to build your brand, address queries from customers, make and increase sales, or determine which of your products or services has the potential to become a hit. With these in mind, you can have a clear idea on how to address each goal. Of course, it is easier if you only have one of the goals. On the other hand, having them all is very advantageous as these bring more benefits. However, it is more laborious and requires more effort and time. From these, your Facebook marketing starts.
Know the Schedules of your Fans
If you are settled with your objective in using Facebook, the next step is to post content that are sure to grab the attention of your prospective customers who are your fans. However, timing is a crucial aspect when posting content. There is no use of posting on your timeline during hours when everyone is busy doing their own stuffs. So, posting within the day is not recommended. Usually, most people check their Facebook accounts during night time. They are more active from 7PM onwards. This is also the time that you should do the posting. In this way, they can easily see the latest about your business. If you have a promotional gimmick, you can expect more response from them if you post during night time.
Connect Regularly with your Customers
Before, businesses use any business phone service (click more here) to regularly connect with their target customers. Today, Facebook is now also an effective tool in engaging them. So, another factor to consider is the frequency of connecting with your prospective customers. You should include it in your plan. It could be on a daily basis, twice a week, thrice a week, or on a weekly basis. There should be consistency in your interaction with them. In this way, you ensure a constant contact with and the probability of losing communication with them is eliminated. When choosing the number of frequency, you must consider the fact that people as consumers don't want or get irritated with businesses that are being too pushy. So, you should be cautious not to over crowd their news feeds with your posts.
Budget for Exposure to a Wider Audience
Creating a Facebook Page is free. Anyone could instantly set up their own. In this way, the competition is somehow fair. However, you don't just want to settle with that. Reaching a bigger number of audience is more preferred as this could increase the chance of getting more orders. To do this, you should have a budget for sponsored stories or promoted posts. The budget that needs to be allocated for this depends on your goals. So, you need to go back to what your plan is.