An In-Depth Look At the Sony VAIO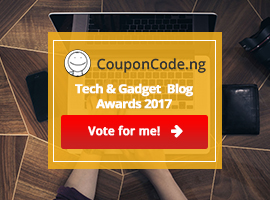 Whether you are a student, engineer, stay at home mom, or an entrepreneur, having your own laptop is almost always a requirement. Laptops can serve a lot of purposes. You can browse the Internet, watch YouTube videos, or write your reports on a laptop, eliminating the need for you to park yourself in front of a desktop unit. This is the very reason why it isn't really surprising why most households have at least a couple of laptops around the house. There is also a long list of brands and models of laptops one can choose from and one of them is the Sony VAIO.
The Sony VAIO is now readily available in the latest dual and quad core processors. It is one unique laptop for it is equipped with the latest software and hardware that is available in the market today. Sony VAIO laptops are notorious for having a long life primarily because of their heavy duty batteries and their prices usually range anywhere from 450 USD to 1000 USD. The latest models they have released also come with the high-powered Windows 8 for faster and more efficient performance. It isn't so difficult to get your hands on a Sony VAIO just as long as you have the budget to purchase a unit. They can easily be found in computer and online stores so purchasing isn't such a hassle. Users can also choose from a variety of colors depending on the unit they will be getting. The common colors include sea-foam white, silver mist colors and black. If you still need a bit more convincing then below are some of the important features of a Sony VAIO laptop:
No Shutting Down Required
Shutting down a laptop is a normal process when using one. Users usually do this after use to save battery life. With Sony VAIO laptops, shutting them down isn't a requirement. Just like the smartphones or tablets you use for VoIP services (learn more here) and Internet browsing, there is no need to shut down your Sony VAIO laptop. Once you are done, you can just close the lid and lift it once you need to use it again. When the lid is closed, the laptop automatically goes on sleep mode which saves energy and prolongs your battery life. The keyboards of Sony laptops are also distinct because unlike others, theirs are soft and gentle when tapp ed. They also have easy controls for zooming in and out of images.
Windows 8 Support on The Sony VAIO Touch Screen
The latest Sony VAIO laptops are already touch screen and you can use your fingers for operating the device. With its touch screen ability, users are now able to navigate, explore and use the laptop much more easily. Understanding how certain software and applications work became a lot easier as well thanks to Windows 8. Windows 8 makes the touch screen capability more enjoyable for the user because of the long list of applications and features that are more fun to explore with the touch screen option.
Webcam and Ports
Sony VAIO laptops come with 3.0 USB ports which make charging your smartphones and MP3 players easier by connecting them to your laptop. If the main purpose of your laptop is for communication and you spend most of your free time video chatting with friends and family who are abroad then the Sony VAIO T13 should be your gadget of choice. The VAIO T13 has a 1.3 MP HD camera which has the ability to capture and record 256 x 2048 pixels. This will certainly make video chatting a lot more fun and increase the quality of said conversations.