A Closer Look at Dell's Latitude 3330 Laptop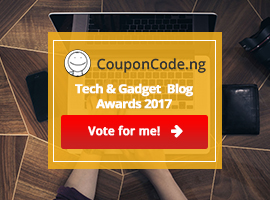 These days, it is so much harder for people to buy laptops. Normally, you'd think that this is due to the fact that they're expensive and people just don't have the money for them but you would be mistaken. The main reason for the buyer's challenge stems from the fact that there are so many options that it becomes a bit too overwhelming to pick just one. Computer companies like Sony, Dell, Apple and IBM are working non-stop in order to provide consumers with different options when it comes to computers.
Not many people know this but some computer manufacturers work closely with big user groups like business entities, academic institutions, and firms. Aside from knowing what these institutions look for in a computer, this special relationship they have aims to benefit both parties. One party gets what they want in a computer, a computer that is tailored to the nature of their business, and the other party earns millions of dollars by delivering this institution's demands. It is important to note that the very reason why we currently have a distinct class of business-grade computers is because the nature of their usage varies extensively from the ones that are meant for personal use. The massive demand for these business-grade computers makes computer manufacturers slave away in order to deliver and consequently benefit regular computer users. The overflow from their orders finds their way to consumers who happen to be very fortunate to have the chance to purchase them at very competitive prices. The perfect example for this is the Dell Latitude 3330.
The Dell Latitude 3330
The Dell Latitude 3330 was originally intended for huge academic institution orders. Probably due to certain unforeseen factors, some units of the Dell Latitude 3330 were made available for public consumption at a discounted price. For regular computer users, portability and durability are what they look for in a laptop and the Dell Latitude 3330 is the ultimate exemplification of both. It has a 13.3 inch screen display which is ideal for the regular computer user. This screen size offers sufficient screen real estate that keeps it practical while maintaining the weight to a manageable, if not minimum level. Dell Latitude 3330's chassis is made from aluminum and magnesium alloy which makes it one of the most durable laptops that have ever hit the market.
Latitude 3330, the Specifics
The Dell Latitude 3330 is 0.8-inches thick and weighs around 3.5 lbs. If you would like to go for the 6-cell battery, you will be ready to walk around with a laptop that is roughly 1.2-inches thick. The laptop's slender frame packs a decent load-out of two USB 3.0 ports, a Gigabit Ethernet, one charging USB 2.0 port, a media card reader, and VGA and HDMI video outputs which are necessary for projecting tasks.
The Price of Monster Performance
After all the reductions, the Dell Latitude 3330 is now available in your local and online computer stores. Prices are pegged at 439 USD and shipping is free. Take note that in order to fully take advantage of the laptop's price you will have to start with a dual core Intel Celeron chip that goes with 2 GB of RAM. The processor's performance is probably adequate for most users, particularly for those who just use their computers for basic tasks such as VoIP calls, note-taking and Internet browsing. For those who get anxious with only 2 GB of RAM, you can always opt to take it a notch higher by going for the Dell Latitude 3330 model that comes with 4 GB of RAM. Prices for this unit start at 48  0 USD. If you still find the 4 GB insufficient and want ultimate monster performance, go for the model that has the Core i3 chip and 4 GB of RAM.