5 Clear Indications Your Blog Is Producing Quality Content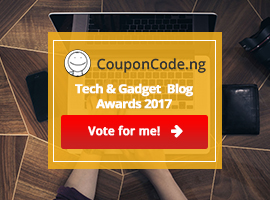 I am pretty sure you have read in so many blogs where it is said content is King and a sure way to rank high on search engines and gain some amount of  readers.Content is King is a phrase used so often in the blogging world and its used to emphasize the importance search engines place on  having unique, readable and high quality contents on your blog .
The concept of quality  content is one thing that has thrown many bloggers,especially the newbie off balance,as they are not able to ascertain the quality of their content,that brings us to the question of  how to know if your blog is producing high quality contents
Though there are no such direct indications or tools that tells if your blog content is unique or not,but there are measures or tools that can give an idea of how quality your blog content is.Listed below are some ways/measure to ascertain if your blog is producing high quality content or not
Your Social Media Followers/Fan Base
If you got high quality content to share on yoy facebook,twitter,pinterest and other social media page,you are more likely to get increasing number of follower who finds your content interesting and sharable.
Number of Blog Comments
The number of comments a post receives is a clear and sure way to measure reader engagement. If you have a few hundred visitors, and yet none of them are commenting, then it might be because they find your content unworthy of their attention and therefore a low quality content.
Your Google Analytics Stats Is Horrible
Google Analytics is a powerful tool that can be used to analyze your website traffic. With just a simple code embeded into your site  Google Analytics  is able to  extract  useful statistics about your site visitors and their behaviour while on your site and with proper use and analysis of some of the following google analytics features,you will be able to judge if your site is producing high quality content.
Bounce Rate
Bounce rate according to wikipedia  occurs when a web site visitor only views a single page on a website, that is, the visitor leaves a site without visiting any other pages before a specified session-timeout occurs.Though there is no standard value a bounce rate must be,but a high or an increasing bounce rate indicates your readers do not find your post engaging ,wile a low or decreasing bounce rate is a clear indication your readers are very much happy engaging with your content.
Average Visit Duration
This measure the length of time a visitor spends on your page .A high or increasing figure of the visit duration is a clear indication that your content is a quality content ,so your readers are increasingly satisfied with your content and makes it more likely they'll recommend your site to others.
Trackbacks and Pingbacks from
Everyone wants to be associated with something good.If you are getting  Trackbacks and Pingbacks from other site without you asking for a link back,it is a very good and clear indication that your content are of high quality content.But trackbacks from spam site should not be seen as link back and as such should be filtered from the real track back.
Copy Paste by Many
Having your content copied by many copy paste blogger  can be so annoying especially without link back,but i feel this is still a good indication that your your blog contents are quality contents.
These are just some of the few factors that indicate if or not your blog is producing quality contents.If  blog satisfy some/most of the above listed,then your content may be quality contents,but if the reverse is the case,it means you got a lot to do to make your blog better.
Your thought about this will be highly appreciated.