5 Actions To Try Instead Of Begging For Blog Comments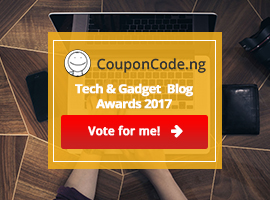 I guess you never befriend that kid in school who kept following you around the playground saying "be my friend"? What about if/when he came round your house after school to do it? No, i do not  think you ever yielded,and even if you did i am almost sure the friendship never last or was not even  a true friendship… so why are you doing or behaving the same way to you blog readers/visitors? compelling them to leave a comment on your blog post.
Remember comments builds an active  community that develops around your blog that will make it successful. Without a community reading and interacting with each others  through comments, your blog will be completely one-sided and boring for visitors.This account for why most bloggers goes to the extent of doing everything possible including  begging visitor to leave comments on their post
Take out 2 or three minutes of your time to read through the 5 actions to try instead of begging for blog comments,then ensure you strive hard to implement them and see the comments on your next post skyrocketing
Comment-worthy Content
You already know that content is king,the same is true in the sight of huma/your blog reasers.To get more comments,you shouldd dedicate much of your time to writing great contents,but you should also invite comments  by being open-ended and conversational.
comments on similar blogs
Blog commenting is not yet dead . It still works wonders  if  and only if its done  the right  way.Blog commenting  can fetch you tons of targeted visitors to your site. You should try to comment on blogs similar to your niche since you know that the readers from that blog might be interested in your stuff due to relevancy. It won't be sensible commenting on tech blogs while your blog is health related. Those visitors who came to your blog through meaningful comments you left on other blogs would like to leave comment on your post
Keep your commenting system simple
Leaving comments on your blog should be as easy as possible.One thong most visitors detest is having to go through the registration stage before hey are able to leave comments on your blog.To achieve this ,i recommend you enable  commenting through email ids, social media sites, open id, url ,removing CAPTCHA and other hurdles to commentinget.
Pocket Your Pride  Reciprocate Comments.
Most comments left on your blog post are left out of interest on the post,so taking your time to visit your commenter blog and leave a meaningful comment there,acknowledging them for visiting your blog.This goes a long way to telling your blog commenter that their visit,comment was actually appreciated and will stil e welcomed anytime any day.
Be Concise In Writing
Not everyone has all the time on earth to read your article of about 1000-1500.An average visitor spends 2-3 minutes on a page,that is just enogh to scan through a 300-400 word article and stil have time to consider leaving a comment if  the post is worthy of his/her comment.
Make Your Blog Popular
Have you ever wondered why and how some blog post receives close to a thousand comments?.I guess that is because they are popular and authority blogs in their niches.If you have a popular blog,you are sure of getting comments on your blog even if your post is short,long or even if its makes little or n o sense,provided such post is on a popular blog,people would ordinarily wish to comment if not for anything but for backlink and possible  traffic.
Lastly,i would advise you not to ever  beg friends through Email , beg on Facebook or even on twitter for them to comment.Such comment may not be a true reflection of their real thought about your post.
Do n0t Forget to share your views about what do u think on this post and also share with us other working tips you use to get more comments on your blog post.