Blog Traffic – Easy Strategy To Increase Blog Traffic With Youtube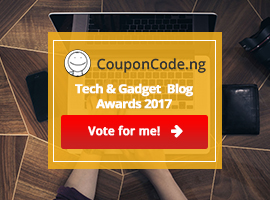 When it comes to video uploading websites YouTube is easily one of the best. With billions of people watching videos on this site daily this popular video sharing website is the 2nd biggest search engine next to it's owner Google, and the 3rd most visited website online. If you are doing any kind of marketing online you can see the potential of YouTube when it comes to generating traffic huge websites/blog.
How Can YouTube Bring You More Blog Traffic?
When you create a video on YouTube you are creating a mini website that represents your service, product, and/or brand to billions of unique visitors across the world. If you optimize these mini websites you create on YouTube correctly you'll be able to get it indexed in Google's search engine results and help it become more visible on YouTube itself.
Along with more visibility in the search engines a number of the people actively viewing videos on YouTube will end up sharing your content across the popular social media networks such as Twitter and Facebook.
Recommended Reading: 6 Surefire Ways To Generate More Traffic To your Blog
Some bloggers may also run across your video and decide to share it by embedding it on their own blogs and sharing it with their traffic they get on their blog,thereby increasing your blog traffic.
In addition to this, you will be building your brand so more people will begin trusting your website and looking at you as an authority in the niche you're in. This is  great because once they get done watching your YouTube videos they will be more than ready to take action when they arrive at your site, thus increasing your conversion rates.
How to Optimize Your Videos To Get More Exposure and Traffic
Optimizing Metadata
If you want your videos to rank well in both YouTube and Google's search engines you need to properly optimize your video's metadata. This is where you pretty much tell people and the search engines what your video is all about. Metadata includes the title, description, and tags of your video. When you optimize these three areas correctly your videos will be able to rank better in both YouTube and Google.
Optimizing Title
When you are writing the title for your video make sure you use specific keywords that people are really using to search for your video. You can use YouTube's keyword suggestion tool to learn how much monthly traffic each keyword is getting so you can choose the best keyword for your title. Make sure you choose a title that looks natural and pick exact match when you perform keyword research so you can make sure you are getting the true amount of traffic each keyword is getting.
Optimizing description
When you are optimizing the description for your video make sure it completely describes what the contents of your video is about using the same keywords used in the title. Try to add at least a 6 to 7 call to action from the start with your full website URL. Then make sure you add a lengthy paragraph or two of text describing the video. Be sure to strategically place the keywords you are trying to rank for in the first couple sentences of your description.
Optimizing Tag
When it comes to your tags you must always use a word or phrase that is relevant to the keywords in your description and tags. You don't have to worry too much about your tags as long as they naturally fit in the tag area you should be fine.
How To Create a Powerful Call To Action
Your metadata is a great way to optimize your video so it shows up in front of a relevant audience and you get some targeted YouTube views. In fact, the more views your video receives the higher its ranking will be for different keywords relevant to its subject. Along with optimizing your video you need to also focus on your video's call to action so you can convert more viewers into visitors to your site.
You need to give your viewers a reason to leave YouTube and visit your site. The best way to do this is to give them a compelling offer like offering something for free. People love free stuff so in the video offer a free report so people take action with you.
However, not only should you let people know you are offering a free gift on your site, but also let them know why this free gift is something they need to have. Let your viewers know why this free gift is worth getting right away and how it will benefit them.
Tell Them What To Do
Another powerful call to action is to tell people exactly what to do at the end of your video. Tell them your compelling call to action and tell them how they can get to your website and the benefits if they do so. A simple "Click the URL in the description box and receive a free gift" is a great strategy to get more people clicking through to your site.
Utilize The Overlay Feature
One of the best ways to convert your youtube viewers into blog traffic that most people overlook is the Call To Action Overlay feature. This YouTube feature is a banner that is positioned on the lower area of your video. You can set up a the copy and thumbnail image however you want so that you can send viewers where you want them to go.
To set up this great feature go to ads.YouTube.com and sign up. Once signed up ,you can install and activate the call to action overlay function on all of your videos. This feature will guarantee more viewers will see your call to action as they watch your video and click through to your website.
If you follow all of these strategies you are guaranteed to get more traffic to your website through YouTube videos. Just optimize your metadata and give a call to action in all of your videos and add the Overlay feature. Once your video starts showing up highly in both YouTube and Google you will start seeing more traffic and conversions on your site.
The more people that view your video the higher you will rank in YouTube and Google's search engines,and the higher the referal blog traffic you receive from youtube. If you need more YouTube views for your video then check out purchaseyoutubevideoviews.com and get as many views as you need.
Related Search terms
how to increase blog traffic fast
how to increase blog traffic for free
how to increase blog traffic on blogger
how to increase blog traffic wordpress
how to increase blog traffic fast from youtube
Youtube blog traffic
how to increase traffic to your blog