Technologies that Can Grow a Small Business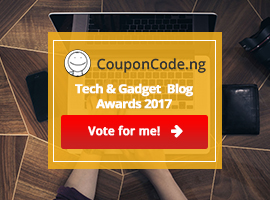 Nature dictates that anything small will mature into a bigger state. Humans, animals and plants all grow up following the natural process of things. Small business owners can only wish that their corporations will do the same. In the world of business, growth doesn't come naturally. Instead, business leaders should work hard and put in tons of investments to attain it. Business growth is ignited and maintained using modern technology.
A small business is generally defined as a sole proprietorship, partnership or corporation, and employing not more than 50 employees. In the United States, a company could have 500 employees and still be considered as a small business based on its sales, assets and net profits.
Read also :  Information Age, Writers' Age, Join the Rage
The most common types of small ventures are shops (bakery, flower shop, art design shop, etc.), law firms, convenience stores, photography studios, manufacturing, and online businesses such as programming, web designing and sales. Most of these companies have very little room to expand; nonetheless the goal is to regularly increase visibility and sales opportunities to guarantee a positive flow of cash.
Today, modern technology dictates that a small business in any country, industry or setting could not succeed as much as they wish without employing technology.
Which technologies should small businesses not do without?
Before the Internet, the telephone is the most important technology that makes businesses run. Business owners, salespeople and clients needed to place and receive phone calls on a daily basis. In the past, small business phone service was solely based on the public switched telephone network (PSTN).
This is not to say, however, that PSTN is outdated. Most of the world's telephony activities make use of PSTN services since the network includes switching centers that connect analog telephone lines, fiber optic cables, cellular networks, communications satellites, microwave transmission links, and underwater telephone cables.
The telephone will not go away and it gets better every day. Business calls used to go one-way but modern technology now allows simultaneous phone calls, telephone conferences, and video calls. These aid corporations significantly because today communication is faster, more reliable and more engaging. A sale or closed deal could just be a single phone call away.
With the Internet, the telephone is still one of the most important technologies that can make businesses run in top speed. Voice over Internet Protocol (VoIP) allows people to make phone calls using high-speed Internet connections on a VoIP phone or broadband phone. VoIP calls are faster, much less expensive and more flexible. People can transfer calls to any office located anywhere in the world and make conference phone calls to a number of clients.
To make VoIP happen in the workplace, small businesses should also subscribe to a VoIP service provider. Three of the most popular service providers for small businesses are Sipcat, Neobits and VirtualPBX. These are compatible for corporations with few employees and telephone lines.
In some cases, PSTN is still more reliable, but VoIP makes telephony more fun and engaging. Skype business calls, conferences or interviews are much more productive than regular phone conference calls.
The use of VoIP opens small businesses to several communication options and solutions. The use of SMS messaging, emailing, voice transcription, call following, call forwarding, and cloud computing among others is very nifty for any business owners.
What happens to small businesses without employing modern technology?
Without the most appropriate technologies – phone, computer and the Internet – a small business will remain small for a long time. It will remain irrelevant and unknown. To ensure positive cash flow, it is important for startups and small ventures get exposure, visibility, and opportunities. These are three things the technology promises to provide.