Samsung Galaxy S4 vs. Sony Xperia Z: Which is the Better Choice?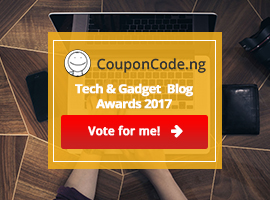 Every year, consumers can expect a new Smartphone model from different brands such as Apple, Sony, LG, HTC, Samsung, Nokia, and many others. For this year, Samsung and Sony released their own flagship phones. These are the Samsung Galaxy S4 and the Sony Xperia Z.
What to expect from Samsung Galaxy S4?
If the Galaxy S3 has become a massive hit among Smartphone users, the Galaxy S4 offers many things that consumers would surely love. Among these are great battery life, super fast processor and range of innovations.
Because Smartphones have so many features and functions, the batteries always get drained as the users use these gadgets most of the time. In particular, the big screens and fancy features drain batteries. That is why battery life is one of the major considerations whenever consumers look for Smartphones. With Galaxy S4, they will not be disappointed as it has a big cell that allows users to use the phone for one full day. Users can even prolong the battery life until the second day if they don't use it that much for entertainment such as playing games, watching videos and listening to music.
When it comes to the processor, Smartphone users would not also be disappointed as it has Qualcomm quad-core 1.9 GHz chip with 2 GB RAM. These definitely make the phone very powerful, fast and rich in stamina. Other phones start to slow down when users do a lot of things simultaneously. With Galaxy S4, however, no slowing down will happen as it is very speedy. In addition, the model loads web pages very quickly, launches apps instantly and has a very responsive touchscreen. This makes the S4 among the top choices for this year.
Does Sony Xperia Z offer better features?
The Sony Xperia Z boasts of the classy Android customization and a high resolution screen. The phone has a quad-core 1.5 GHz processor. This is also fast but the 1.9 GHz of the S4 is definitely faster. The Xperia Z has a 13.1 MP back camera while the S4 has a 13 MP back camera. This makes the Xperia Z slightly better in terms of producing quality photos as the camera has 4128 x 3096 pixels, LED flash and autofocus. It also has features such as image stabilization, face detection, sweep panorama, HDR, touch focus and geo tagging.
When it comes to design, the Xperia Z looks sleeker and classier. It has glass both in the front and the rear. Though the company did not talk about the kind of glass the phone has, leaks suggest that toughened Dragon trail glass is used. It really looks good but many find it uncomfortable to hold as it does not have rounded edges. On the other hand, the Galaxy S4 looks classier than the S3 even if it has the same gloss plastic finish.
Aside from the features and functions, both phones are great for business use. It can be used by business people to access RingCentral virtual office or extension phone numbers for example. As the phones have very advanced capabilities, business people won't have any problems when using these.
Considering all this, it seems that the Galaxy S4 is better than the Xperia Z. For one, it has a faster processor. Second, it has a longer battery life. Though the Xperia Z looks better, the design would not greatly matter if it can't perform better.