Online File Storage Solutions: The Present and Future of File Storing and Sharing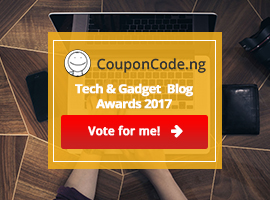 There's a new IT revolution going on, and online file storage appears to be at its core. Users are sharing more information now than they've ever shared before. Besides, there is so much to grab from the web: music files, documents, texts, whole books and videos, all to be obtained with a simple mouse click. Storage thus became a main concern.
The Hard Drive Trouble
Although hard disk capacities have been growing exponentially lately, the Internet development and trends are simply too far ahead. The online file storage space available to individuals is not enough for all they would download and save. For this reason, new and reliable storage methods had to be invented. Also, as many would rather by laptops and notebooks, the storing capacity would be even more limited. A large data volume wouldn't fit into one such device. If you cannot upgrade your computer by purchasing a better/bigger hard drive, you should go for the free online storage alternative.
High-Speed Connections Now Coming to Help Users of Online File Storage
While storage hardware isn't really coping with the new demands, Internet speeds are facing the changes really well. With a high speed Internet connection, users can now download fast whatever they wish, even the big size files. His helps maximizing the potential. Some storage services still have limits and force users to crawl. Look for those that use Gigabytes. Whether you are a busy professional or simply a user without much patience, you will benefit of this marriage between high speed Internet and generous storage services.
Online File Storage and Backup Solutions
It can often be risky to keep your data in one copy only, meaning just the originals on your computer. A lot of unfortunate events can cause damage and data loss. Hard disks are not infallible, it is well known. In such case, it is best to use a storage account to be able to save any important files online, encrypted, from where you will be able to access them whenever desired. You will not need additional drives to take up space in your home or office, nor entire stacks of DVDs. Available online file storage solutions are secure and will not have your data damaged or lost.
Online File Storage is Safe for Sensitive Information
Enterprises especially have a serious demand for data security. When online file storage is chosen, sensitive information is safe. Saved documents are encrypted so that these can't be read by any other instance. Moreover, it is like creating a virtual office where only the authorized people can enter. You can even share information safely with colleagues who are located elsewhere.
It is a highly flexible solution that works much better and easier than email attachments. 'File Sharing' and 'Cloud Computing' are the technologies behind these effective solutions that are quickly changing our ways to work and to deal with virtual data. Compared to web hosting accounts, these file online storage solutions will not allow others who know the direct path to access your documents, as these will not be exposed to anyone but the owner or any other specified user.