Google AdWords Display Network Advertising Costs Less than your Imagination!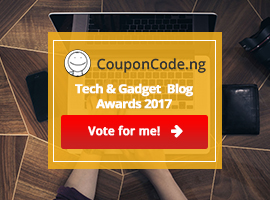 Google Adwords is definitely of great importance nowadays. While this is true that every business owners have almost heard of Google Adwords or Google Ads, in details it is actually those paid ads that actually comes on the Google search results pages when do the search. While this is true that Google Adwords includes those paid keywords which come up in the search results, but on the other hand this is also true that another portion of the search world also exist that does not involves the search engine and that is more specifically- the Google Display network.
Infact the display network offers more traffic source which is even much cheaper than the search one. It has also got fewer competitors and often produces much more qualified and competent visitors than the search network can actually provide.
Why Opting for Display Network over Search Network?
Although it is true that the concept of search network do come up in mind whenever you are thinking of adwords but on the other hand, people have also changed up their mind nowadays. Search network makes you think of the search engines. But on the other hand, display network also refers to the content network. When your ads appear in your friend's blog, online newspapers, that is infact the part of the display network that is available. These ads appear because the owner of these blogs or sites has enabled these ads to make them run on the display network.
Display network is definitely of much use and have also got a wide range of varieties among them. It is possible to select among relevant pages among the entire network and this is truly of great use indeed.
So, here's the detailed way of how it actually works:-
1. You can actually create a set of image ads which you can use to promote your product or desired services.
2. Secondly, you need to setup a campaign to show those ads in the particular geographic region. Those ads will only be shown if the criteria's are met.
3. Thirdly, if the visitor click on the ads, they will be automatically redirected to your website and you will be automatically charged just as the way you would have been charged for search ads. But yes, this should be significantly noted that display ad is definitely much cheaper than a search ad.
 Does Display Network cost you much Less than the Search Ads??
Although this is true that people do recommend to look for search first whenever they look at Adwords because that would help the searchers most to buy a particular product or search up for the required services. But on the other hand, this is also true that in some cases, display network would just be the best fit.
In crowded markets where a search ad may cost you even more per click than the display one which costs you even less. So, this is more preferable.
When there is actually little demand of your product in the search result pages and then you need to take the help of display network and make it visible and available in the blogs or online places where people might get interest in taking a look at it after getting the first glimpse in blogs. This would not have been possible in search ads actually.
Thirdly, if you have got enough satisfaction on the search engines strategy for professional ppc company website traffic and you just need to diversify your website traffic to other sources just to have some level of protection against search engine algorithm which is generally received as a shaking form from Google.
Therefore, a lot of ways can be applied if you are keen to use the display network for your ads. Probably, this is true that search ads have gained much importance among people due to its easily acceptable nature but I do think that display network is also nothing less than it and it infact costs you much less and also your ads can be shown at a much lesser and cheaper rate, but yes the process is definitely different. So, opt for the display network in showing your ads and try to be something different towards your visitors.