Blog Traffic – 4 Easy Steps to Increase Blog Traffic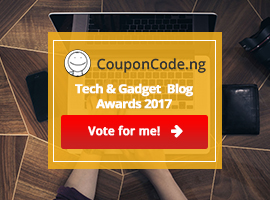 The most common problem which the majority of blogger contends with is that of building a successful Blog with significant amount of blog traffic . In the early times ,you required to put lot of efforts to drive in a considearable amount of traffic. If you are facing similar situation, then here are the simple steps which you need to follow to drive in the much needed traffic to your blog. However these strategies can be used if you have already gained alot of blog traffic ,but wish to still drive in much traffic.
Here are the four easy Steps which you must follow daily To to Increase Blog Traffic and  Build a successful Blog. It will approximately take two and half hours in a day and in case you have some more time, then you can spend on these steps:
Step 1:Killer articles:
Spend some time in researching, brainstorming and then write the killer articles. Killer articles are those articles which are lengthy and structured properly and are written with the aim to deliver a large amount of valuable content to the users. Mentioned below are some of the tips to create a killer article:
Create a huge list of sources.
Write a tutorial to teach audience how to do something.
Find a solution to a problem which is common among people and write about the same or write deeply on the topic which people have talked superficially.
If your article is a killer article and is liked by the visitors then you will have the comments and they will share your article with others.
Step 2:Networking:
Networking is significant, most importantly when you have just started. You have to dedicate at least 30 minutes on it. Networking involves the following activities:
Linking to the posts of other bloggers in your section or niche
Commenting on the blogs of others in your section or niche
Interacting and communicating with the bloggers in your area of reach through e-mail, Twitter
You must commemorate that your main aim is just to build relationship genuinely, therefore don't approach the people for just promoting your blog. You must approach them as you respect for their work which they have done.
Step3:Promotion:
You must promote your killer articles and must remember that whenever you post or publish article, you must push it any way. For instance:
Let the people know about your article
Let bloggers and webmasters know about your article
Tell your friends to tweet on the article
Tell your friends to submit the article
Post your killer article on newsgroups or online forums.
If you have some more time, then spend it on Search Engine Optimization and social media marketing and adopt any other activities which would help you to promote or expose your blog.
Step 4:Normal posts:
just like a human being can't live only on bread, a blog can't live only on the killer articles. Normal posts are those posts which need to be published on your blog on daily basis along with killer articles. For instance, if you write a killer article on every Monday, then you have to write the normal posts from Tuesday to Friday. Normal posts can be:
A post linking to article present on another blog
A post asking some questions to the readers
A post telling your readers about updated news
A post about a new trick which you have discovered and which would be beneficial to the users.
Both the normal posts and the killer articles are important for effective Internet Marketing: Because killer articles will help to promote or give exposure to your blog and normal posts help to maintain diversity in your content, consequently keep the readers or users engaged.
If these 4 Easy Steps to Increase Blog Traffic and  Build a successful Blog is properly applied,then you should be well on your way to driving in flood traffic while Building A Successful Blog worth reading and returning to.
So how are things going with your blog? Are you struggling to  drive traffic to your blog or struggling to engage readers, or are you successfully building your blog?