5 Viable Alternatives to WordPress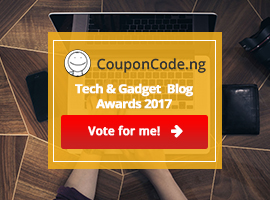 Who doesn't know WordPress? There is no doubt that this content management platform is one of the most commonly used among bloggers and website owners. With its flexible and rich features that is best for managing a website, WordPress always comes as the best choice in as far as web content management platform is concerned. Both newbie and the pros alike prefer to use WordPress because of its highly functional features that are easy to use and optimized by so many plugins that helps you maximize your website functionality. WordPress has taken the limelight but there are many other web content management platforms available aside from WordPress. Here are some of the 5 alternatives for WordPress that you can use for your website.
Plone
This is an open source content management system that you can use for your website. About 2% of the open source projects in the world are created using Plone. This is a good alternative for WordPress, Drupal and Joomla which is powered by the Python technology. It comes with 40 languages and is known for its easy to use interface. It is also known for its speed and power in managing content for your blog or website.
TextPattern
This is another flexible and elegantly designed content management source that can be a good alternative for WordPress. You can build your website and create tags and reusable codes that allows the users to manage their website better and with ease. It supports 40 languages and browser based interface and it is built with simplicity in the management of dynamic content for your site. You can also assign multiple site authors for every posting and editing. Just like WordPress it also has versatile plugin features.
If you are not technically savvy this CMS platform is a good option for you. Its drag and drop functionality allows the users to have better convenience and ease in managing their website content and designs. Adobe is known to provide its users satisfying technical support however it is still better to have some basic knowledge about CSS or HTML. This CMS platform is considered to be at par with WordPress in terms of the ease of its installation. It has numerous elements that best integrate with your business.
Habari
This free blogging system is getting more attention as the future platform for publishing your blog content. It is tagged as the future of blogging that comes with flexible features like static pages, numerous plugins and tagging systems, supports MySQL and SQLite, WordPress importer, multiple users, full feature dashboard and ease of installation. It is also supported with add on catalogs with codes that you can use in order to customize your site. It helps you to tweak your website's feel, design and layout. It also comes with publishing platforms with API supported frameworks. Moreover, it supports a multiple screen viewing that allows you to access more audience to your site.
Drupal can support small blog sites to bigger eCommerce websites. As a content management system it comes with great features that are commonly enjoyed when using WordPress. You can create personal blogs, directories and corporate pages. You can also connect to other social network sites. It also comes with news aggregator, easy forums and forms, admin statistics and tracking feature and an online community where you can get help. With its thousands of add on modules you can try to become as creative as you can be using this platform. The best thing about Drupal is that it offers its users the ability to contribute in the development and design of their platform.
Now that you have seen some of the great options available, what will be your pick? Are you going to stick with WordPress? Are you going to try any of the solutions here? Let us know below!
About the Author:

This article is written by Mackenzie Sulivan, who is a professional blogger, freelance writer and guest poster. She writes about SEO and technology articles for many websites through online exposures. She likes doing quality guest posting service.