5 Explosive Tactics To Drive Targeted Traffic From Online Forum.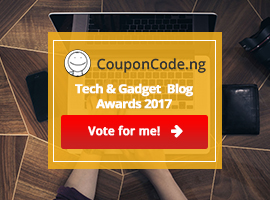 Ultimately, " the amount of traffic a blog receives is a measure of how successful and how popular a blog is." Without good in flow of traffic to you blog,your blogging career would be on the verge of collapsing.This is the major reason why all bloggers who wish to build a successful blog would do anything possible ranging from  Traffic From Online Forum,blog commenting etc to promote their blog and ultimately  increase their blog  traffic.
If you are keen on getting huge traffic to your blog,then you should explore all available means which include blog commenting,guest posting etc  to make sure you achieve your aim of getting the desired blog traffic.There are alots of other ways by which one can get traffic to an existing blog,but today i will be sharing with you effective means of getting huge blog traffic from online forum.
Here are the few tips to get  targeted traffic from online forum:
 Ensure To Join Niche Related Forum
The mere fact that there are thousands of forum on the does not mean you should hop into joining any forum you see on the web,you may derive pleasure in doing that,but have it in mind that that wont result in any blog traffic from online forum.So in order to drive in Targeted Traffic From Online Forum,the first active step to take is find and identify your potential/targeted reader forum,register and setup your profile with them.So, if you've got a blog on "mathematics" niche then you should find and register in forums related to mathematics.
Spice Up Your Forum Profile
The profile section of your account contains useful information about you,so garnishing it with all necessary information about your self will go a long way in increasing your popularity and your blog referral traffic from online forum.Use unique,funny ,irresistible username and profile name,provide your social media links for better and more exposure,and ultimately add your blog link as your signature so other forum  users  can visit your blog directly from your forum profile.
Begin Related Thread and Reply To Forum Threads  
Creating useful thread that aim to solve forum members problem will go a long way to get you quick exposure in the forum and subsequently increase your traffic from the forum.Ensure you post unique content that addresses peoples needs,provide real information with  contents from your blog and if possible add your blog page URL as the source,this wont be considered to be spam by forum members provided it contains useful information.In a situation you do not have anything to post,reply to other members post and proffer solution to their query,that way you remain an active member  even when you are not posting a fresh content of your own
Link And Promote your blog When Necessary
Once you have built up a little credibility you can start to subtly self promote your blog outside of your signature.Remember the whole essence of joining the forum is promote you blog and drive traffic to it while helping others solve their day to day problems.So it would be wise for you to drop a link to your blog page in relevant thread that seek information contained in your page,for example ,if a forum topic is seeking to know list of dofollow forum for  link building,then it wont be out of place if  you drop the exact link leading to a page where you have dofollow forum list on your blog,but remember to spam the forum with your blog links otherwise you may be kicked out without prior warning.
Build Relationships
In your quest to getting traffic from thse forum,you should never undermine the power of interrelating and building relationship with others.Participate actively in forum activities,send private messages to forum members,offer advises where possible,tell them about your blog in a  good manner,tell them to visit your blog ,share your link with them whenever there is a freebie to offer
These are just  my simple strategy for getting traffic from online forum.What's your forum traffic strategy? How do you use forum to get traffic to your blog?
Incoming Searches:  Traffic from forum,Blog Traffic, blogger traffic, free traffic, how to get traffic, my traffic sources, more traffic, get more traffic.