You Can Now Port From Mtn,Glo And Etisaat Network To zain/Airtel Network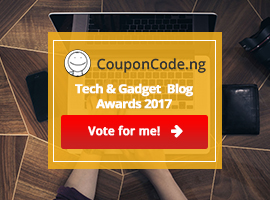 Mobile number portability has come to stay in Nigeria,and as you may have observed,there has been increased competition among the Nigerian Telecom operators as they are all now jostling to win the heart of more subscriber who may find themselves porting from one network to another.
The past few days has seen so many people porting from one network to another,if not for any other person ,i know Saka already ported to MTN.
Read also:Who Else Wants To Port To MTN From Glo,Etisalat And Zain?.
If you are tired and sick of your current mobile operator/network,then i suggest you waste no time further.If you are currently a subscriber to MTN, Glo or etisalat  network, you can easily port to ZAIN/AIRTEL without changing your MTN, Glo or Etisalat phone number.
How To Port To Zain/Airtel From Mtn,Glo,etisalat
If You wish to port to the AIRTEL/ZAIN network to become part of the ZAIN/AIRTEL family,simply follow the few steps  below:
==>>Visit any zain/airtel retail shop/authorised dealer and make a request to be ported to zain
==>>You will be then be requested to fill an application form together with a porting request form
==>>You will e ask for proof of identity
==>>You then be ask to send the word PORT to 1234
==>>After that you get a text message confirming the sucess or failure of your sms
==>>If successful,your request will be processed and you be notified by sms of the progress
==>>You will also be required to get a new SIM zain sim,which may or may not be free
The entire porting process is suppose to be completed in two days.When completed you will be notified and be asked to change your old network sim with the new zain sim and start enjoying zain tariff.
Wish you a successful porting

If you enjoyed this post,please consider sharing with your friends using the share button below or you can as well leave us a comment