Motorola Droid Razr Maxx: A Review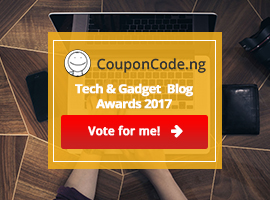 In an industry dominated by a few names such as the iPhone and Samsung Galaxy, smartphone makers are hard pressed to provide features and functions that will make their handheld devices become more popular, more powerful, and more competitive. They are faced with the double obstacle of whipping up a good PR stunt and a true-to-claim cost-effectiveness of their products. The competitive and volatile nature of the smartphone industry have spawned an array of amazing devices that continues to become useful to the performance of our tasks, and these devices include the iconic iPhone, Samsung Galaxy series, and the BlackBerry line of smartphones.
But, if there a few "best of the best," why bother considering other smartphone brands? There are several factors including but not limited to the actual financial capacity of the company (which compels them to select a comparable if cheaper brand), the specific needs of the business (which take into account the functions and features that would be able to respond to these needs), and other restrictions that are out of control of businesses themselves, such as the availability of the model in their area.
Generally, smartphones fare well when it comes to the basic functions like call and text. But when we are talking about the more advanced functions such as the utilization of functions and features offered by RingCentral or any other phone service providers, email and Internet browsing functionalities, and multitasking, smartphones differ in performance, overall.
Battery life has always been an issue with smartphone developers, forcing them to find way by which to extend the battery life of their smartphones. This is necessary because there are instances where it would be devastating for your handheld devices, like when you are in the middle of a video conference with a very important client or when you are on a long business travel yet have to keep connected to your business from afar.
In this respect, the Motorola Droid Razr Maxx leads the rest of the pack, even the giants of the smartphone industry. This smartphone, which is similar in design with its predecessor, the Droid Razr, weighs a mere 5.11 ounces with a thickness of only 0.35 inches. It also boasts of a 4.3" Quarter High Definition 960 x 540-pixel Super AMOLED display that has a lower current consumption. It is also an Android phone that runs Android 2.3.5 operating system with a 1.2GHz dual-core TI OMAP 4430 processor, a 16GB on-board storage, a preinstalled 16GB MicroSD card, and a 16GB RAM.
It' battery life is simply astounding, and in fact it was design specifically to solve battery life issues. It can stay on with 21 hours of talk time, and can be used to perform energy-intensive activities such as playing games, watching videos, and browsing the Internet and still perform 30 percent better than best smartphones. It also has cools functions that let you save energy. For example, the Smart Action app reminds you when you have to recharge your phone, and if ever you fail to do so, it will switch on the Nighttime Battery Save option that alters your smartphone's screen and network settings in order to extend battery life.
The Droid Razr Maxx, however, costs $100 more than the Droid Razr. But if you need a smartphone that allows you to play your favorite games or watch videos on YouTube without significant reduction on energy, then choose the Droid Razr Maxx.
Authors Bio
Tyrone Leopold is a freelance writer who's had extensive experience in the Outreach Program. This time he brings his extensive Writing expertise to Business and Technology. The articles he posts will surely be informative and comprehensive especially for individuals who are in dire need of these resources. He writes to cater an impressive pool of different clients.