Glo Nigeria Offer 5times Instant Bonus On every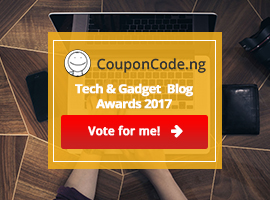 2014 Update……... Glo Bumpa Plan – Get 200% bonus(3 times) your recharge
Glo Nigeria  is currently running a promo tagged Biiiig Five Promo in which it offer all its prepaid subscribers   5 times  instant bonus airtime on recharge of N200 and above without condition or daily target.at increasing usage from existing Glo subscribers and keeping them active on the GLO Network.
What Are The Benefits Of Glo Biiiig Five Promo ?
The glo Biiiig five promo offers customers instant bonus recharge credit which can be used fr virtually everything without limit
Call any Gsm network in Nigeria
Make international call
send sms,both loclal and international
And even browse the internet with the bonus airtime.
Below is a breakdown of the bonus airtime you will be given
==> On net airtime = N240
==> Off net airtime = N40
==> IDD airtime = N40
==> On net SMS = 60 sms
==> Off net sms = 20 sms
==> IDD sms = 8 sms
==> Free data = 5MB
How Do I Get Started With  The Glo Biiiig Five  Promo
The Glo Biiiig 5. Glo Biiiig 5 is a promotion where customers who migrate to BiiiiiG5 by dialing *100*7*1# will get 5 times credit for every recharge done from N200 and above after migration. Yes, FIVE TIMES!!!!.
So migrating to the Glo Biiiig 5 promo require you to dial *100*7*1#,follow the on screen instruction and start enjoyiny your instant bonus recharge
How Do I Check  My Bonus  Glo Biiiig 5 Balance
To check your Glo Biiiig 5 bonus balance,simply dial #124# and follow the onscreen instruction.
Note,,
this is only a promo and may be stopped anytime.
Bonus airtime can only e used till 11>59pm  of the current day.
What do you have to say as regards to this promo? Is this another Rip off from glo?