5 Tips to Make the Most of Blog Commenting To Gain Traffic and Backlinks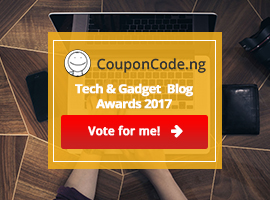 So many has been said about the importance of blog commenting and Forum posting in the effective building of back-links and driving traffic to both old and new blogs.With all conviction blog commenting among other means of driving traffic to a blog and building backlinks has been proven to be effective only when it is done the right way.Its important to note that all you effort aimed at getting good traffic from blog commenting would be futile if you do not know the tips to follow to get maximum result.
So let me share with you 5 most important tips to get the most out of blog commenting
Strive To Be The First Commenter.
This should be the first thing you should have in mind when you set to comment on other blogs.Simply choose and start following a your niche related blog,study the posting pattern of the blog admin,what time time of the day do they publish new post?,identify this and target such time to make meaningful comment on the blogs your are following.
Try not to do this in the annoying  way by just commenting "first to comment" or similarly, "great post." Yes you want to be first, but only after you've read the article and know you have something great to say about it.
To search for right blogs in your niche you can Google "your niche + blogs." or you can follow few of your friends blogs.In choosing the right blogs to comment on,it is imperative you chose those with higher page rank than your if you aim to get quality backlinks in addition to gaining more traffic.By been the first to comment on a post,you surely will grab the attention of other blog reader
 Strive To Be On The Top Commenter List

Be active and remain active as a commenter on your chosen for as long as the blog you following keeps on publishing new content always.Been an active commenter doesn't mean dropping irrelevant and meaningless comments.Comments like nice post,keep it up,lol,etc are considered as irrelevant comments,such comment would not attract other blog readers attention and may even end up been deleted..
To e an active blog commenter,you should consider having a gravatar if you do not have one yet,or consider registering if the blog uses disqus comment system.By so doing the blog owner as well as others who frequently visit the blog comments will begin to recognize you and associate your valuable blog
Reply To The First Commenter
This should be the next option to explore if for any reason you are unable to make it as the first commenter.Some people will ask questions and share opinions in the comments section. You can hit the reply button and start a conversation with those commentators. It shows the author that you are here for the community, not for the shallow promotion.Simply reply to the first,second or third commenter ,agreeing ,disagreeing or raising a very salient question to the point they raised/made.
Post Quality Comments
As effective as the above mentioned tips can be,you should never undermine  the power of quality comments.This will really help to get quick exposure and aid your traffic from the blogs you are following,read through the and ensure you get the points/message been passed,then speak your mind genuinely, this will help you get recognition and before you know it, every blog readers will start visiting your profile  and checking out your site.
Post Negative Comments
All bloggers including me are used to hearing things like great post,keep it up,nice post and  other positive statements. Why not go out of that line ? add something negative and stir a little controversy on the comment session.This does not imply you should cause or start a fight  for no reason.Let your argument be borne out  facts and not with emotions.
Now over to you.So go ahead and write a comment (genuine) on this article. Write how it helped you; add some missing information; create a discussion; write something that you don't agree with me about; introduce yourself and how you found this post; ask a question; share your experience; add one more point.