WHo Else Wants To Port To MTN From Glo,Etisalat And Zain?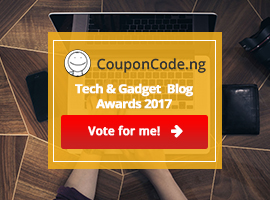 As you may have known,Mobile Number Portability-a service that allows you to keep your mobile phone number when changing from one Mobile Service provider to another has commenced in earnest in Nigeria.Now switching over to you choice network without loosing your existing number is now made possible and easy.
If you are currently a subscriber to Airtel, Glo or etisalat  network, you can easily port to MTN without changing your Airtel, Glo or Etisalat phone number.
How Do I Port To MTN From Etisalat,Airtel Or Glo?
If You wish to port to the MTN network to become part of the MTN family,simply follow the few steps  below:
Visit any authorized MTN Walk-In center (Service Center, Connect Store, or New Dawn Shop) to collect, complete, sign and submit the Subscriber Porting Request Form. You can also download the Subscriber Porting Request form online from the mtn website – www.mtnonline.com
You will be required to fill out the Subscriber Porting Request Form with the following details
Mobile number to be ported
The name of your existing network
Your first and last name
Your gender
Your date of birth
Company name (for corporate customers only)
Company registration number (for corporate customers only)
A copy of a valid identity card
Your alternative number
After filling and submitting the form,proper validation is done by the customer service officer,then you will be asked to initiate the porting process proper by sending the word  PORT to the short code 3232,thereafter a new Sim will immediately be issued to you.
Your request will be checked by the MNP regulatory body to validate your information,if you request and the check was sucessful,you will receive an SMS confirming the state of your request and once the porting process is completed, you will also receive another SMS informing you to replace your old SIM with the new MTN SIM card.
Please Note
The porting process takes 48hours maximum to complete
You are required to Backup all contacts saved on your current operator's SIM card,else you loose all your contacts once the porting is completed
Postpaid customers are required to settle their outstanding debt before initiating the process.
Porting to MTN is free,but MTN may decide to give out the SIM card for free or you may e charged for it
Once the porting process is completed,your old sim card becomes unusable
Porting into another network is only allowed once in every 3 months
You can check out this on how you can port to etisalat from MTN,GLO OR AIRTEL.
Wish you a successful porting
If you enjoyed this post,please consider sharing with your friends using the share button below or you can as well leave us a comment
Related Tags: