Easy Steps on How to increase the Alexa Rank of a Blog/Website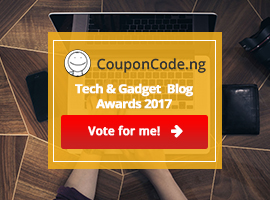 Starting a blog or website is one thing, there are other things that are more important after setting up a blog or website. One of such thing is the maintenance, optimization, marketing, promotion and improvement of the status of such website or blog. Though, a little percentage of those who set up sites don't care about this in the long run especially when the website is not generating income at all or as they have expected it.
Why do people set up blog/website   without knowing that they need to promote it before it can become successful. A well maintained, optimized, marketed and improved blog is the one that can attract good traffic. As the blog is highly trafficked, this will inturn generate a high attention by interested advertisers. When advertisers are getting interested in a blog/site, this in turns serves as a means of generating income for the blogger/website owner.
Must Read:Tips on How How to Build a successful Blog
Meanwhile, there are quite a number of things that advertiser do watch out for when placing adverts on websites or blogs, one of such is how much traffic the blog/site is getting which they do measure by checking the alexa rank of such blog:
Now, what do i mean by Alexa?
Alexa.com is a sub-section of amazon.com companies. This is a website where we can get information about the traffic levels of a website or blog. Alexa is a company that compute the users' reach and number of page views for all websites on the web on a daily basis.
What is meant by Alexa Rank?
Alexa rank is the ranking system that is based on the average of on the geometric mean of visitors' page views and users' reach.
How Can One get started with Alexa?
Getting started with Alexa is very easy, Kindly follow any of the two steps listed below:
1. Download an Alexa tool bar. This Alexa tool bar (http://www.alexa.com/toolbar?utm_source=top-nav&utm_medium=www&utm_campaign=toolbar) serves as a source of tracking for your sites/blogs.
2. If are the type that has preference for one browser to the other. Consider downloading this SearchStatus Extension  If you are using Mozilla firefox  or Sea Monkey as this will also display the Google pagerank in addition to the alexa rank as well as other useful features but if you are using Internet Explorer, download the Alexa toolbar 
 Now let go into the business of the day:
Easy Steps to Increasing the Alexa Rank of a Blog/Website
1. The basis for improving the alexa rank of your website is by installing the alexa toolbar as explained above. After doing this, you have to set your website/blog address as the homepage. Anytime the browser is fired up, you site will load up and this will improve your Alexa rank especially if the browser is on dynamic ip addresses.
 2. Write quality and great contents on your websites or blog that attract traffic. The more the traffic you get, the better your Alexa rank.
Must Read: Six Way to generate instant traffic to your blog
 3. Posting in Asian Social networking websites or forums can also help in increasing the Alexa rank of a website. Studies have revealed that most of the East Asian browsers do have Alexa toolbars installed in their browsers. This will in turn increase your website/blog rank.
 4. Try and install Alexa rank widget on your blog or website.
 5. Try getting links/backlinks from high ranking sites in Alexa as this will in turn increase the rank of your website.
 6. If you are lucky that you own a company in which there is internet access to computers in it, install Alexa tool bar on the computers setting your website as the homepage. AS each worker is using the browser so also your alexa rank increases.
 7. Get people to review your alexa site profile. This might help in one way or the other.
8. Write about how to increase the alexa rank on your website/blog as webmasters do like to know how to get their alexa rank increased.
9. Using alexa redirect can help in reducing the alexa rank of your blog/website. Some people would say that what do i mean by redirect? Yes, a redirect url looks like: http://redirect.alexa.com/redirect?www.ebimablog.com. Kindly replace www.ebimablog.com with your blog/site address. Try out this technique in forum signatures, blog comments e.t.c to see if it works out for you.
 10 Leverage on the use of social networking websites such as Facebook, twitter, google plus, stumbleupon, myspace e.t.c to drive free and targeted traffic to your website/blog, this will help to increase the Alexa rank of your website.
 11. Create an Alexa category on your blog/website and write unique articles about alexa on your site.
 12. Pertake in pay per click campaigns. Buying advertising from search engines and advertisers such as google, yahoo, baidu, facebook, twitter e.t.c will definately increase your Alexa ranking as this system will drive tones of traffic to your website/blog.
 13. Persuade people to use the Alexa tool bar on their browser telling them to set up your website/blog as their homepage.
Now you can start implementing these  few  few Alexa rank improvement tips on your blog and do not forget to let us know what improvements you had on your blog after implementing them,and do not forget also that add your other tips not included here  that has worked for you