A Few Reason You Are Not Getting Traffic To Your Blog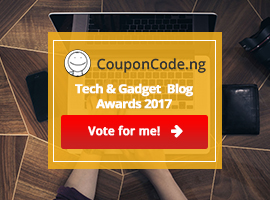 Do you know why are you not attracting enough traffic to your blog? Well, if you know the answer then  you wouldn't  take time to come here and read the reasons, Right?
So, without much introduction, Let's come to the main business of the day,without much talk lets look at some of the things responsible for your low traffic inflow
Your Blog is Relatively New
As a blogger patience should be one of your virtue,be be patient while you watch your blog grow traffic wise and in all facet.If you just started blogging or stil your blog is somewhat new,you wont get thousands of follower/readers the very first few hours/day you started your blog.Blogging is a journey of many steps,so you probably just took the  very first step,head on to the next step of building your blog
Few or no content
This still boils down to having a relatively new blog.You are not getting enough traffic due to you having very few or no contents on your blog.You do not expect your friends,family or even Google to direct searchers to your blog when all that you have is about 4 to 10 post,even if you get some few friend to visit and read your very scanty blog,you dont expect them to come over again to see the same content,or do you? i guess No.So ,if you need more traffic,then stuff your blog with more contents,and remember  quality contents matters
Must Read:6 Surefire Ways To Generate More Traffic To your Blog

little or No knowledge of Seo
Search engines only send searchers to your blog only if you have optimized your blog for them.So learning the basics of search engine optimization would greatly help in driving more traffic to your blog
No quality content
I  earlier talked about having much content as a basis for getting the much needed traffic ,but you do not have to compromise quality for quantity.Stuffing your blog with irrelevant,boring and uninteresting contents would see your regular reader leaving your blog for reason not known to you.
Underestimating The Power Of Social media
Social media has turned out to be one of the very best source of traffic to bloggers.Having lots of Facebook fans and twitter friend whom you can share your blog posts with has been proven to be effective in driving regular traffic to your blog,so far you tempt them with regular posting and catchy headlines that they cant resist.
Irregular Update
Do you just update/post new content to your blog at any time you feel like doing so? If yes ,then you wont be getting  readers who would constantly be coming to read your blog simply because you have nothing new to offer them.Also search engines bots wont be visiting your site regularly and so your blog post content would take more time to be indexed.Regular blog update would see google bots and other search bots coming to your blog on regular basis.While some recommend a once in a day posting,i had recommend you post thrice a week if you got no time for everyday posting.
Read also:Easy Steps on How to increase the Alexa Rank of a Blog/Website
NO MAGICAL WAY
I had love to end it on this note.Just as in every other field,blogging requires patience,regular learning and focus,no shortcuts,learning from the ways other bloggers  gets regular and constant traffic to their blog might be the only magic you need,so i advise you go for it.
These are just some of the reasons you probably are not getting enough traffic.The list may be endless,kindly share you own experience with us.