6 Surefire Ways To Generate More Traffic To your Blog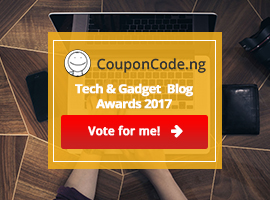 Driving and maintaining reasonable amount of traffic to your blog is needed for it to survive,but maintaining this much need traffic to your blog is quite a difficult task for some to achieve.I have heard some bloggers complaining recently of drops in the traffic flow to their blog for reasons   not know to them.This case of sudden decrease in traffic flow may not be unconnected to their failure to sustain and maintain traffic flow from their main source of traffic.So if you are interested in generating more  and maintaining traffic flow to your blog,i enjoin you to consider the few points presented in this post below;
Create Quality content

Lets face it this way,if each and every post onyour blog is captivating,intersting ,engaging and mind blowing,i am sure you would not have to worry much about traffic generation compare to having less engaging contents because almost every visitors to your post would naturally like to share your content with friend all over the web .

Use your blog link as your email signature

: Most emails platform would allow  custom line of text whic will automatically be added  as a footer signature to your sent mails.Including or using your blog link as  a signature is not always a ad idea and would expose your blog to your email recipients.Using your link as  SMS signature on mobile isnt such a bad idea also,this i do on regular basis

Run Contest

No doubt evryone loves freebies,and a good way of giving out freebies from your blog is by running  a contest on your blog  where free stuffs will be given away.Those ebooks,premium theme etch you have laying fallow on your hard disk could fetch you bunch of loyal visitors

Tell your readers to shareA simple way of achieving this is to make your blog post sharable,have sharing buttons located in strategic place ,like immediately below your post content where your blog readers can easily locate and use them.Having the sharing button may sometimes not be enough,speak up and tell,persuade your visitors to share your post on their online communities,that may just e the magic you need to drive that huge traffic you need.

Guest Blog

Take your time ,Write the best mind blowing content you've ever written in your  entire blogging career and submit it to other blogs that accept guest post in the same niche with you By so doing, You'll get some exposure and you'll get some new traffic from link embedded in such guest post.

Take Advantage of your social contacts

Most bloggers only post and share their own personal links and content on social media,a reason they end up getting little or no traffic from their effort. Instead of just Tweeting and posting your links, get in there and start sharing your follower's links. Participate, get to know people, and they'll start sharing your links in return.Its that simple.

Join forums

There are a lot of high page ranked forum on the web which can be useful to you as a blogger.Sign up with these forum,create a profile with them,and start posting relevant topics in various section of the forum,provide answers to other forum members queries and watch your traffic grow through the links you dropped on your profile page.When queries which you already provided sollution to in your blog post is  raised,provide a short answer and provide a link to the full blog post.To gain the much needed exposure from these forum,you must/should remain active on them.The amazing thing about forum poosting is you get to gain the needed traffic to your blog and also build backlinks  to your blog.
These are just some of the few traffic boosting tips that has so far been helpful and working for me and i ahve no reservation recommending them to you.
What do you think? ,do you know of other tips that may help in boosting blog traffic? Lets know in the comments below!