7 Essential And Must Use Free Blogging Tools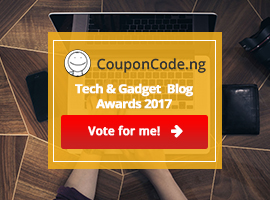 blogging can be quite a strenuous  process.From the process of doing your research,putting your thoughts together,optimizing your post,adding the needed images and taking screenshots to the very herculean process of optimizing your post for search engines ,sharing and resharing of your post on social media.With all these time consuming process,leveraging on the power of available tools can help ease the process of blogging and therefore make it less of headache and time saving.I have compiled a list of some useful tools that can help amke your blogging less cumbersome.
Here are seven tools that could make your life easier and faster.
Filezilla is a free FTP program which you can use to upload themes and plugins from your local computer  to your WordPress blog through your web host.This software enables you to perform multiple file transfers simultaneously.
Did they read it? is  a paid online email reach tracker.When you use didtheyreadit, every e-mail that you send is invisibly tracked without alerting the recipient. But when they read your message, you will immediately receive the following information:Track Your Email When, exactly, your email was opened.Receive Email Message Read Receipts How long your email remained opened.Check if, when, where, how long your email was read where, geographically, your email was viewed.
Blog social analyzer check or analyses your blog or someone else blog for some important facts such as Alexa rank,Domain authority.This tool is a perfect tool for monitoring the social sucess of your blog,recent posts,analyzing a potential blog for guest posting, spying on the social success of your competitors' blog posts, etc. Just enter the URL of any RSS feed and click go.
WhoIsHostingThis
A simple online tool for checking the host of any website.Want to find out who the host of that your favorite website? then  Whoishostingthis is the best tool for you.Interestingly,you can even write a hosting review for whoishostingthis and get paid once your review is accepted
This is another useful tool i found out lately,what it does is to reveal the theme a WordPress site is using.Am sure you must have visited some blogs and fell in love with the theme of that blog,whatwpthemeisthat automates the task of showing you the exact theme it is and the theme website,In addition to finding out what theme is being used, you will also be able to see what WordPress plugins are being used
WeTransfer is handy free tool for sending big files like PowerPoint presentations or videos which can't be emailed.
Draw.io
This is a perfect tool for your image editing task.draw.io is an online diagramming application built for speed, reliability and simplicity. It features the full range of visual configuration you expect, as well as web application features such as a full range of export options, a large collection of icons, real-time collaboration and embedded widget sharing.
Now it's your turn. What's your favorite tool that makes blogging easier for you?