Airtel's NIGERIA BlackBerry 10 bundle Activation Codes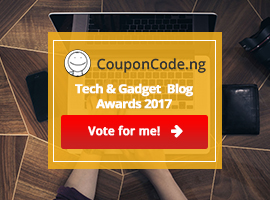 Airtel Nigerian unveiled its new special data plans for the new blackberry 10 just a week after it announced the sales of the new blackberry 10 in all of its outlets nationwide making it to be the first operator to announce the sale of the b 10.The Airtel's special  BlackBerry10 (BB10) data plan which features three different bundles: BB10 Max, BB10 Mid and BB10 Lite is in addition to the airtel blackberry plans for other blackberry devices .
The  special airtel blackberry 10 data plans which is avaialable to both postpaid and prepaid subscribers is currently the best in the country as it offers the highest amount of data compare to any other operator in the market.
How Do I Activate the Airtel  BB 10 PLAN?
If you are a postpaid subscribers,you can easily  visit the nearest airtel outlet for immediate activation.If you are a prepaid subscriber,you can easily subscribe by dialling the respective code as presented below or by sending the relevant keyword to 440
For BB10 Max
To activate the airtell monthly  BB10 Max ,,,,,,,dial *440*7# or text  bmm to 440 for 1.5gb data,30days vailidty at N300 only
To activate the weekly  airtel BB10 MAX,,,,DIAL *440*8# or text bmw to 440 for 350mb data,7 days validty at N1,050 ONLY
To activate the daily airtel BB10 MAX,,,,DIAL *440*9# or text bmd to 440 for 50mb data,7 days validty at N200 ONLY
BB10 Mid
To activate the monthly airtel BB10 MID,,,,DIAL *440*10# or text bim to 440 for 500mb data,30 days validty at N1500 ONLY
To activate the weekly airtel BB10 MID,,,,DIAL *440*11# or text biw to 440 for 130mb data,7 days validty at N525 ONLY
To activate the daily airtel BB10 MID,,,,DIAL *440*12# or text bid to 440 for 15mb data, a  days validty at N100 ONLY
BB10 LITE
To activate the monthly airtel BB10 LITE,,,,DIAL *440*13# or text blm to 440 for 250mb data,30 days validty at N1000 ONLY
To activate the weekly airtel BB10 MID,,,,DIAL *440*14# or text blw to 440 for 80mb data,7 days validty at N350 ONLY
To activate the daily airtel BB10 MID,,,,DIAL *440*15# or text bld to 440 for 10mb data, a  days validty at N70 ONLY
If you would like to get the bb10 from airtel,visit the nearest airtel shop  to grab yours.The new BB10 COMES WITH THREE MONTHS FREE INTERNET