New Ipad Mini : Features And prices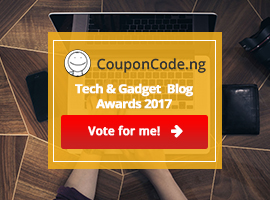 Apple has finally announced the release of  IPAD MINI bringing to an end weeks of speculation. The ipad mini as announced was built from the scratch rather than a reduction/shrink of the larger IPAD 3. The new ipad mini retains the same resolution of the original iPad, meaning apps designed to work on that device work out of the bo
x.
Made from an aluminium and glass design, the iPad Mini weighs in at just 308g which Apple claims makes it lighter than a pad of paper. At 7.2mm thin it's as slender as a pencil and 23% slimmer than the larger 9.7-inch new iPad
The ipad mini was created to be the smallest possible iPad that could still deliver the full iPad experience. iPad mini is 23 percent thinner, 53 percent lighter,* and fits in one hand — yet it can do everything an iPad can do says Apple
The 7.9inches device features a single-cell  long lasting battery  — the thinnest ever made by ipad,a small 5megapixel camera with a slimmer and lighter display.The ipad mini display has 1024-by-768 resolution same as obtainable in ipad 2 with a 35 percent  more screen area than than a 7 inch tablet making interaction with screen easier.
Here is the official Ipad mini presentation
Other key features of the ipad mini are
Old generation apple chipset A5
Dual-core 1 GHz Cortex-A9
Html supported safari browser
iMessage, Email, Push Email, IM.
One key feature the ipad mini presents is it ability to ignore accidental touches. "iPad mini intelligently recognizes whether your thumb is simply resting on the display or whether you're intentionally interacting with it," says Apple.While it may be practically difficult to ascertain the effectiveness
of these features we assure you of update as soon as the device becomes public
PRICES OF IPAD MINI 
It was expected Apple will offer the Ipad mini for half the price of  IPad.Disappointingly the 
Wi-Fi+3G

ipad mini goes for
$329,$429 and $529 for the 16GB,32GB, and 64GB in that order while the

Wi-Fi+3G ipad mini  goes

for $459, $559, $669
NOTE
Ipad mini pre order starts on 26/10/2012 with an expected delivery of two weeks and so will be available in retail shops from November 2
So what do you think ? Will you hold on to your old Ipad or you prefer the ipad mini?  Let us know in the comments.