MTN NIGERIA BOOSTER MONTHLY ACTIVATION CODE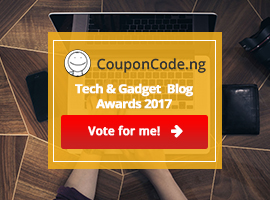 The MTN Booster Monthly is a special prepaid package that offers you discounted call rate of 10k/s for your MTN2MTN and 25k/sec for your MTN2Other networks calls after you pay a monthly access fee of NGN700.00.
MTN booster monthly is opened to MTN  prepaid customers on MTN PayGo, MTN Family & Friends, MTN Pulse, MTN Super Saver, MTN Smooth Talk, MTN Booster Monthly, MTN Zone, and MTN Talk Talk, can migrate to MTN Booster Monthly.
HOW TO MIGRATE TO MTN BOOSTER MONTHLY AND ACTIVATION CODE FOR MTN BOOSTER MONTHLY
To Migrate to MTN booster monthly,simply text 409 to 131 or dial
*409#
HOW TO CANCEL /TERMINATE YOUR MTN BOOSTER MONTHLY  AUTOMATIC SUBSCRIPTION
To teminate or cancel your MTN booster monthly subscription or to ensure you are not automatically re subscribed to MTN booster monthly subscription text

OFF to 131
HOW TO RENEW YOUR MTN BOOSTER MONTHLY SUBSCRIPTION
Simply dial
*409*1#
. To renew the monthly booster subscription
Dial
*409*2#
. To view your subscription status
HOW MUCH DOES IT TAKE TO MIGRATE TO MTN BOOSTER MONTHLY?
First migration to MTN booster monthly is absolutely free after first month you will be charged N700
  Here is the tariff you will enjoy on MTN booster weekly
409 to 131, *409# or *123#

Call rate with access fee


(Monday to Sunday)

12:30am – 04:30am (Happy Hour) daily

Call rate without access fee


(Monday to Sunday)

12:30am – 04:30am (Happy Hour) daily

To cancel automatic renewal
 You can also see the MTN weekly booster tariff here
Related Tags: