TOP 7 BEST APPLICATIONS FOR SAMSUNG GALAXY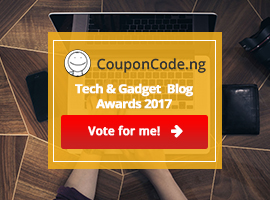 Only having a smartphone like

Samsung Galaxy S3

is not enough but having a smartphone like Samsung Galaxy S3 with all the latest apps is worth so check out these given

Samsung Galaxy S3 apps

and enjoy more:
In a world where one can easily get hacked or spammed,the security of your android should be of primary importance to you.The Norton antivirus in all its effectiveness would serve better against possible hacking and spamming of your Samsung galaxy S3.With Norton mobile,your android is automatically scanned for downloaded application and protects them against threats
True caller is probably the  foremost and leading number search platform in this generation of technology.With true caller,galaxy s3 user can now search for more than a million  phone numbers worldwide ,keeps your contact book beautiful by adding and updating you friends social network pictures
The Google  play app allow you listen to your music collection anywhere.musics purchased from Google play store is automatically appears in the application and have all your musics stored online so there will be no need to worry about storage space.The application gives you access to your entire musics library and automatically saves your favorite for offline playback and also allows you add up to more than 15000 musics from your personal library on your PC
FINGER PRINT SCANNER LOCK
With  galaxy s3 which obviously  cannot read finger prints, you can make fun of your friends using the  finger print lock app  and trick them to believe your s3 phone can scan and verify finger prints .The app 
Unlocks  your android by your fingerprint.
Note: If you're locked out of your phone then press the volume down button three times and your phone will be unlocked
How to Use:
1. Install the App.
2. Open it
3. Click on "APP SETTINGS"
4. CHECK "ENABLE" NECESSARY TO GET THE APP WORKING
5. Exit the App and you're done
see more of the app here
This is one of androids best selling application for a reason-it transforms your  keyboard making a breeze and hassle free.The application learns and understand the word and phrases as you type them and thus makes your typing experience  easier and more 
convenient
SKYGO
Now available to eleven handsets,skygo allows customers  to watch channels and a range of on demand shows and movies in line with their subscription,while on the move in the UK and IRELAND through either a wifi or 3G connection.Skygo is available on HTC sensation,HTC sensation XE,samsung galaxy s2 and s3.
With the NFC task launcher  app,your usual task becomes automated.you can do cool things such as ;start up WiFi and a; automatically connects to y;our home network,turn on blue tooth,turn off WiFi and start your favorite music app etc.For a list of possible actions,see the link