HOW TO USE GMAIL AS YOUR HARD DRIVE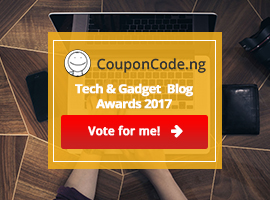 If you are a
G mail account
holder and you are not yet exploring the  the full features of the account probably because you are no aware of them,then this post is for you.One of such feature is
the Gmail  virtual storage system
which enables a
gmail
account holder  to access a virtual drive stored in a
Gmail
e-mail account by causing the contents of the
G mail
account to appear as a new
network share
on the user's workstation.
To use this storage system provided by Google as a
storage drive
for your personal computer, all you need
is a freeware called the
Gdrive
.This freeware when installed on your personal computer will create  an extra drive inside  MY COMPUTER PLACE.
To enjoy this feature,first download the gmail drive set up
Unzip the file and extract it to a new folder and click on setup to install the software
After installation,go to MY COMPUTER ,there you will see a new drive called the gmail drive
Double click on the drive  and a new window will pop up,enter your gmail address and password and you are good to go


NB,,To save or retrieve files from the drive,internet connection is required
  I hope this helps.
                                    Feel free to share this post with your friends and also feel free to add your                                             comments and questions using the comment box below